Games and Sports
---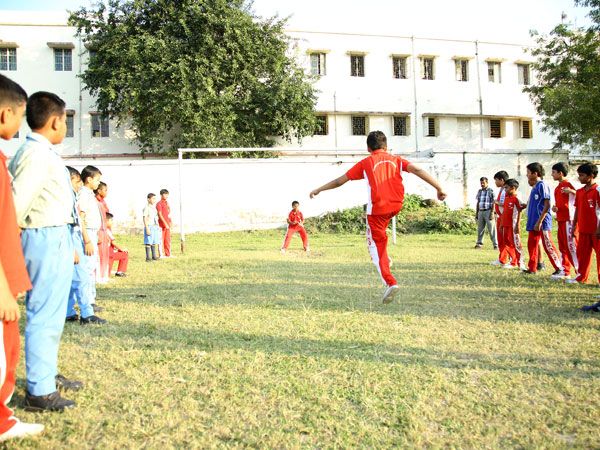 The games curriculum at The Kalyani Central Model school is a compulsory part of the educational process.
Games offered :
Cricket, Football, Athletics, Tennis, Basketball, Volleyball, Swimming, Rock Climbing, Archery, Roller skating, Rifle Shooting, Table Tennis, Chess, Badminton, Expert Coaches guide the children.
The juniors have modified games for developing gross motor skills.
The Multi – Gym in school helps the students practice gymnastic exercise. Regular P.T. classes and games for juniors and inter-house contest in major outdoor and indoor games, a health clinic take care of the fitness and health, of the students in school.
ANNUAL SPORTS: There is Inter-house Competition in Annual Sports. The winner is selected by counting the points obtained in different events.
Inter-house March past Competition is held at the in August programme of Annual Sports.
Interhouse Competition are held in

Football
Cricket
Badminton
Kabaddi
Throwball
Table Tennis
Yoga